It's been a long time coming, but I'm finally doing it:
Public Commissions are finally open!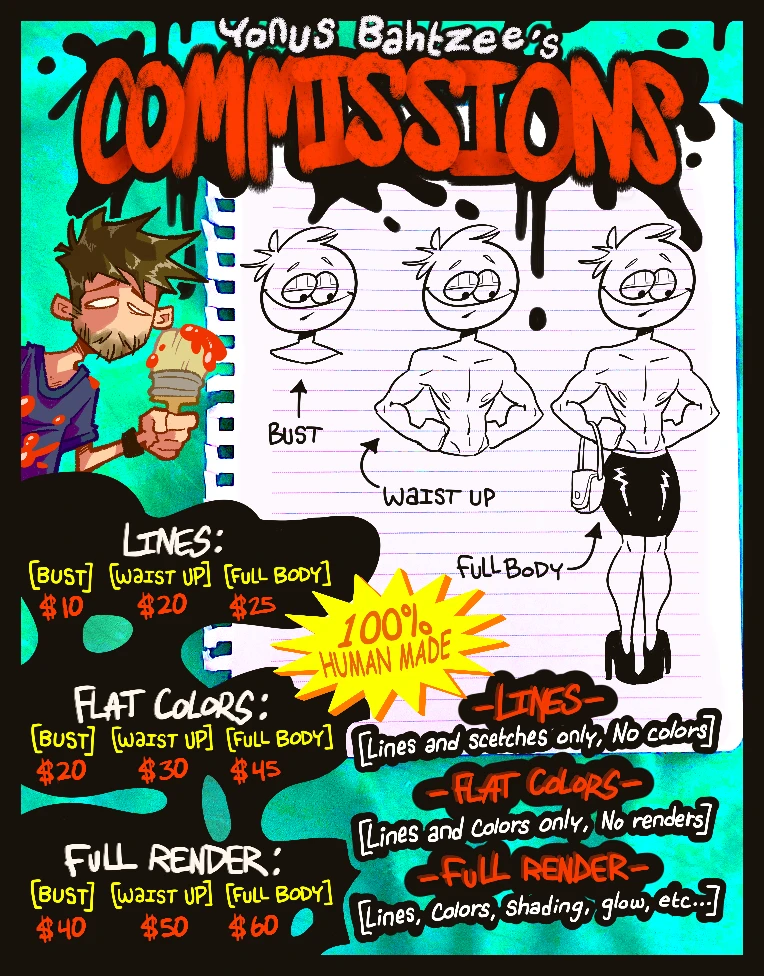 if by any chance anyone's been curious about wether or not I would ever even do commissions at all, I apologize for the wait. I've just had cold feet about the whole thing until now.
I'm genuinely excited to put my talent and passion towards serving people!
The Details: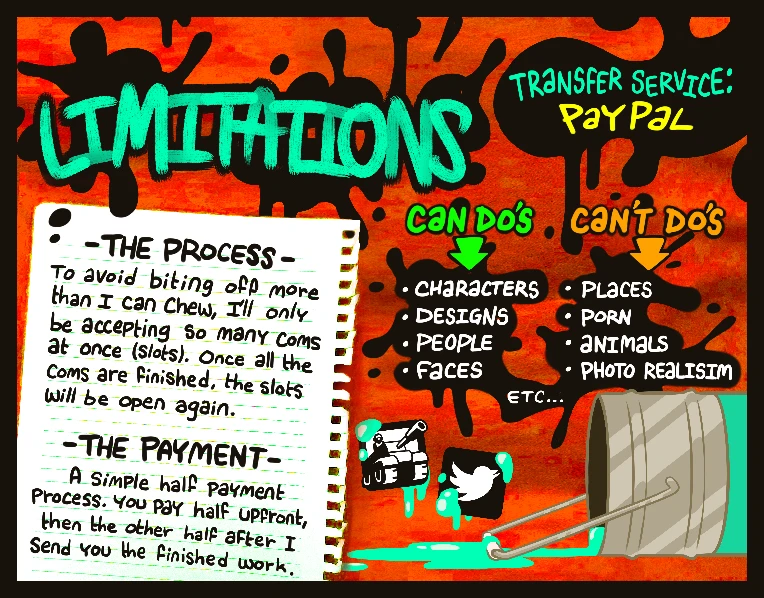 Please feel free to DM me about any questions at all! I'm very open about commission discussions.
You can contact me any time any day on my Newgrounds and my Twitter! I might not respond immediately but I'll make sure to get back to you asap.
You rock Newgrounds, seriously